GRAVITATION WATER VORTEX POWER PLANT
PROJECT REALISATION
If you want to install a Gravitation Water Vortex Power Plant at your river, please contact us as follows: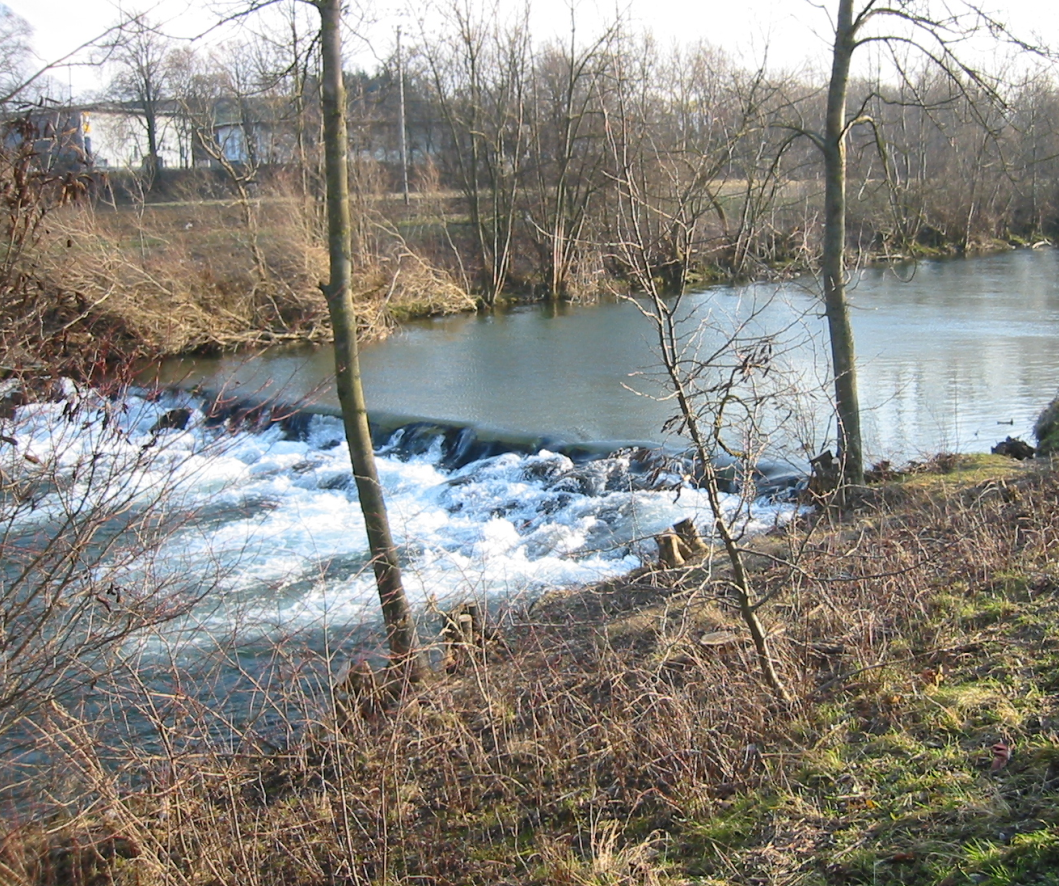 (1) Send us two or three photos from your chosen site at your river. Suitable locations are areas, where the river is deep in the land. The bank slope on the left and right side of the river should be elevated not less than 1,5m.
Or other suitable locations are at existing steps (1 up to 2m) in the river.
We need the flow rate of the river during the season and the head we can use with your future GWVPP.
Please inform us also about the supply mode. Should your future GWVPP feed into the public power grid or in an isolated power grid.
(2) After getting your information, we can decide if a GWVPP or another type of hydropower plant should be used.
(3) If a GWVPP can be used at your location, you get an offer for a project study for your future GWVPP.
With an expert planning of a GWVPP you can use the complete water of the river, without any reduction by residual water. Fish and microbes can pass the GWVPP upstream and down stream. You need no conventional fish pass.
In the project study your wishes and our knowledge should fix the future concept of your GWVPP.
(4) If the concept of the GWVPP is in your mind, then we can offer you detailed planning for your GWVPP.
(5) Then with the planning papers, you get the building license from your local government.
(6) After getting the building license, you can assign a building company to install the hydraulic building (rotation tank, low weir, etc.) by using our planning papers.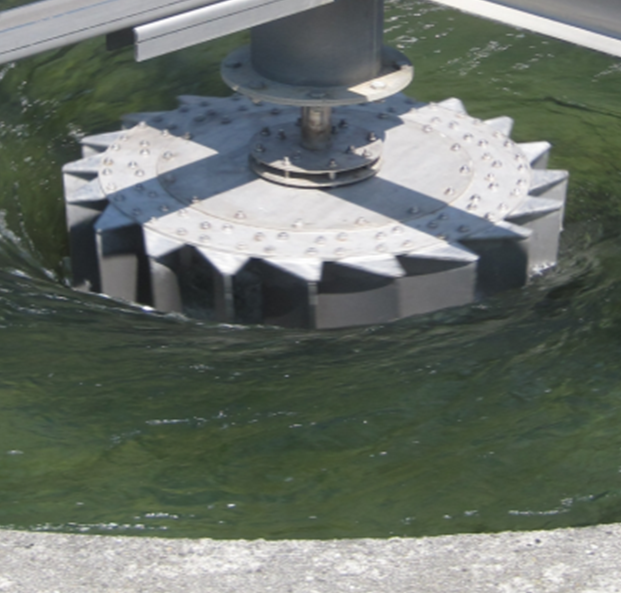 (7) From our side you get all mechanical and electrical components like coarse screen, flush-gate, inlet-gate, turbine, gear, generator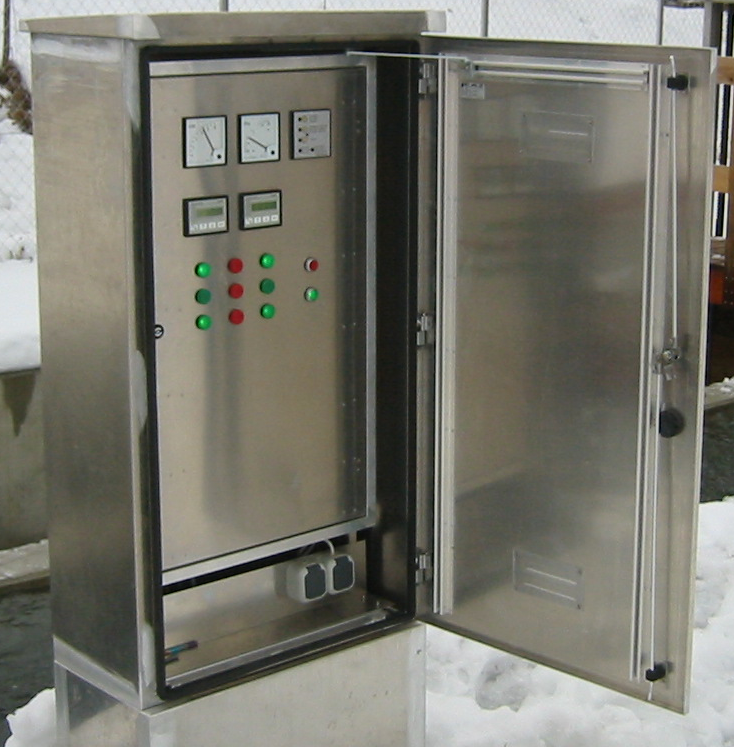 and a free air control box.
All components can be easily fixed together with screws and can be installed on your finished rotation tank. The control box will be cabled to generator and to the feed-in point of the (public) power grid.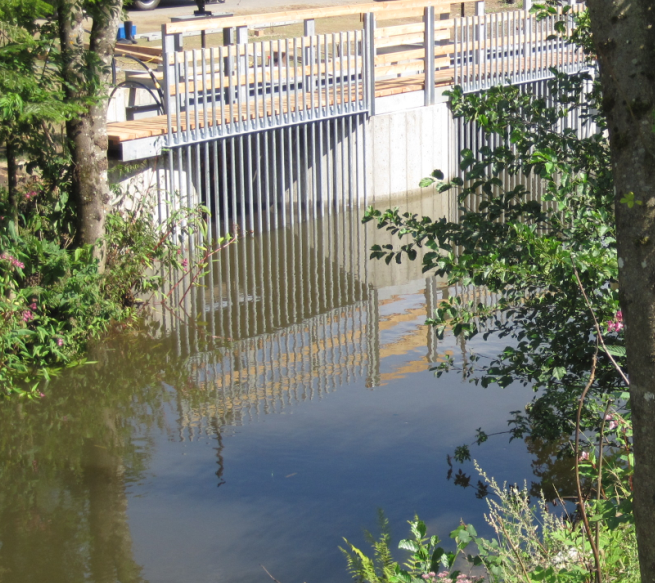 (8) At last the final inspection, the start of operation and the official approval can be complete.
Now your GWVPP will produce green electricity for many years.
We will support you with consulting and planning and during project realisation.