GRAVITATION WATER VORTEX POWER PLANTS
FISH MONITORING
Already in 2006 and 2011, by inserting a fish-dense grid in the inflow area of our gravitational water vortex power plant (GWVPP) in Obergrafendorf in Lower Austria, it could be definitely shown that fishes of the Pielach River such as huchen, aitel, trout and grayling can migrate upstream through the GWVPP.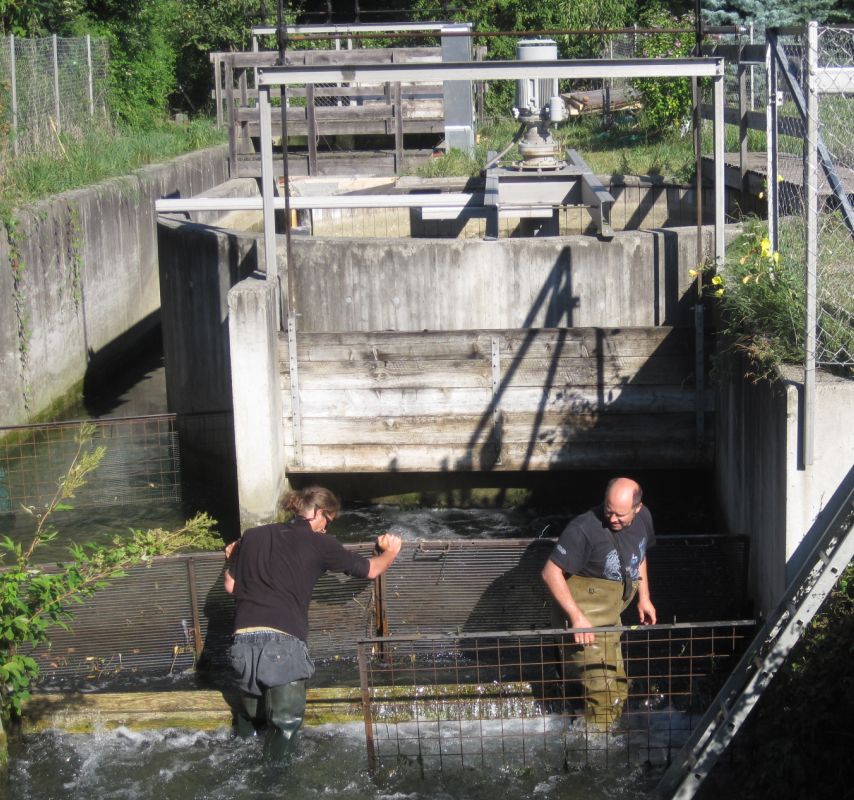 In summer 2013 fish experts made a study with marked fish at our GWVPP in Obergrafendorf. The migration test was made with 60 various small, medium and large fish, like Danube salmon, aitel, trout and grayling, which were caught by electrical fishing at the Pielach River. Then all these fish were put into the bounded tail water of the GWVPP. Within 6 days around 30% of the fish had migrated upstream through the GWVPP.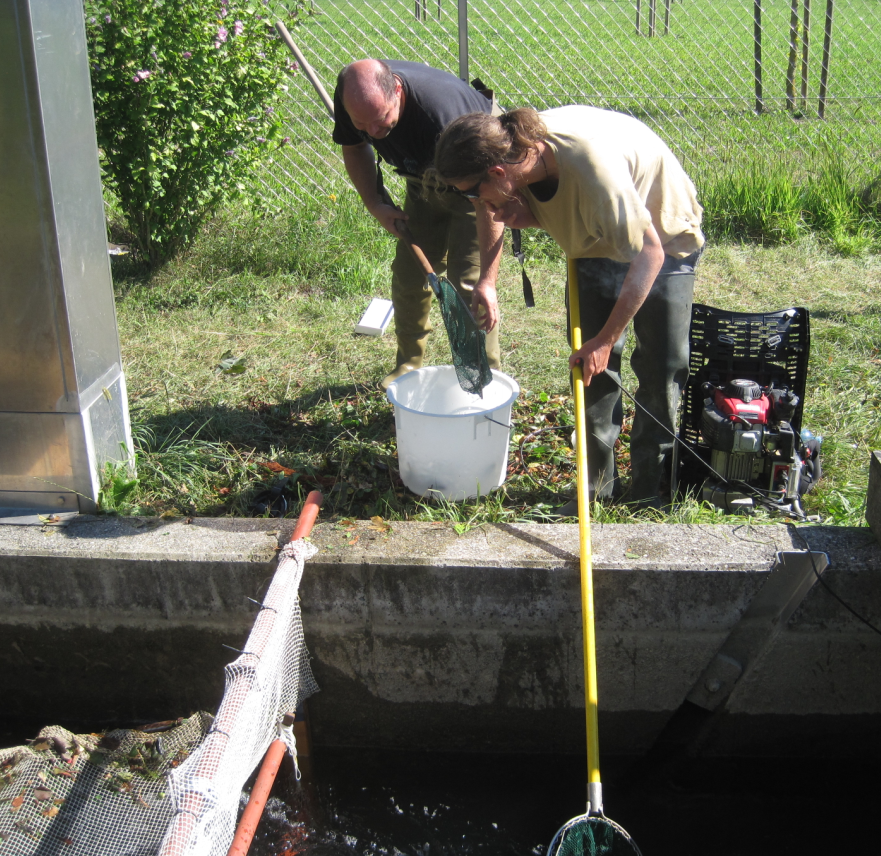 Most of the fish upstream of the turbine was caught by electrical fishing.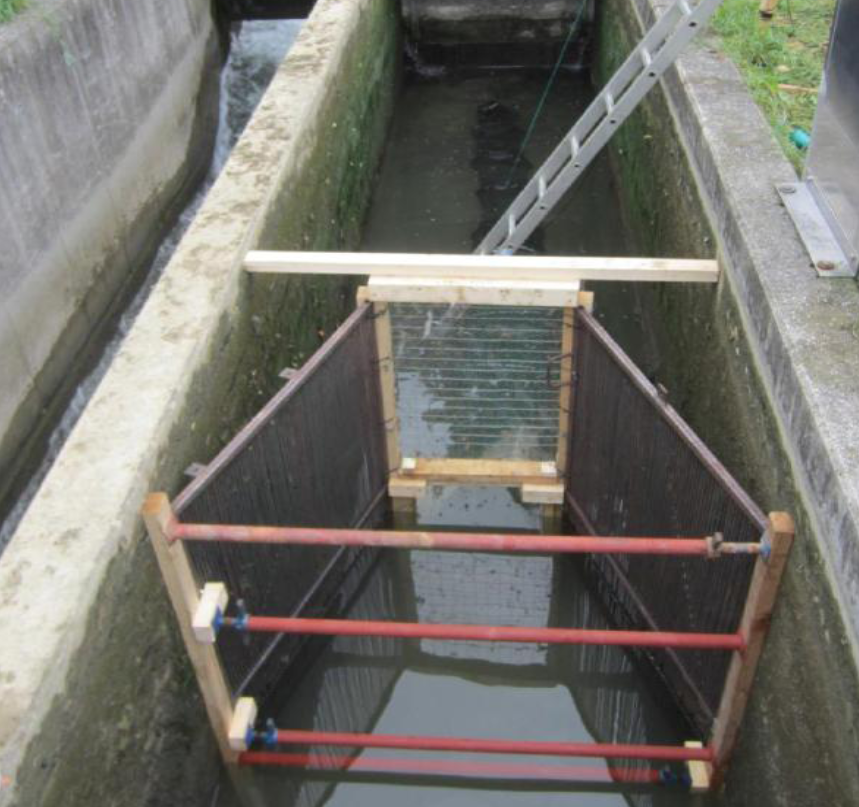 And it was noticeable that only a few number of fish were caught at the professionally installed fish trap.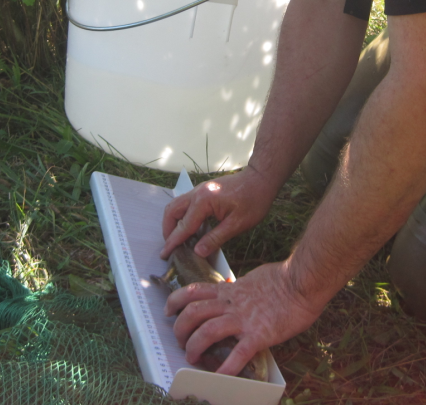 Then fish were documented by length, weight and with several photos.
Several fish like a Danube salmon, smaller and larger exemplars of brown trout, chube and grayling were documented.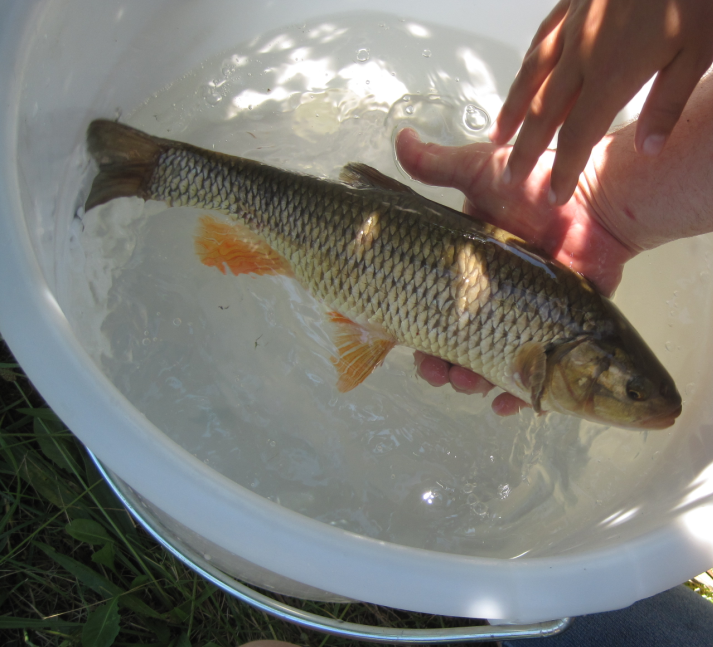 For the sake of completeness, it should be noted that some of the fish migrating upstream through the turbine could not be successfully caught by electrofishing and were consequently washed downstream through the turbine stunned by the electrofishing. These fish - including the Aitel shown here - were also caught unharmed by the fish-dense grid below the GWVPP. Thus, the fish monitoring confirmed that both upstream and downstream fishmigration through a GWVPP works for numerous fish species.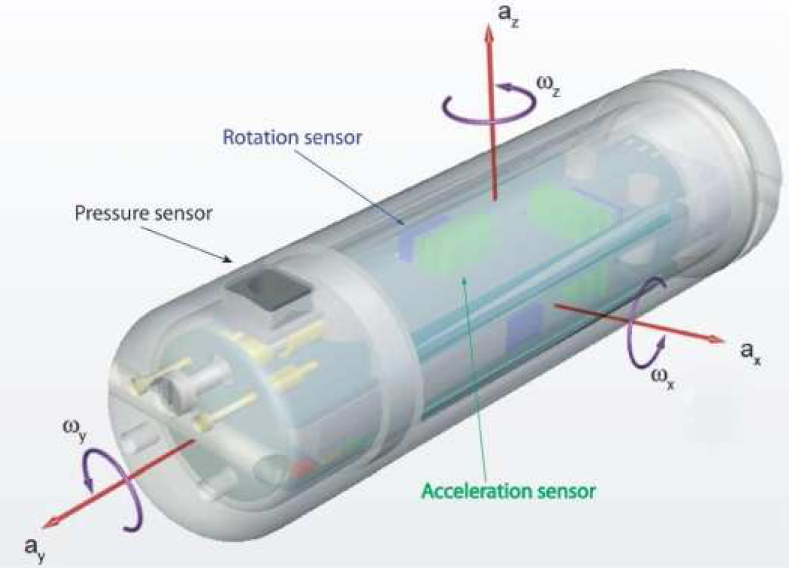 Another investigation method using a sensor fish showed that when migrating through a GWVPP
water pressure,

acceleration,

and rotation acceleration
are not higher, as in the water flow of a natural river. Fish are naturally adapted to such a water flow situation and can therefore pass through a GWVPP without danger.
Note on the above measurement diagrams: The grey framed rectangular area shows the time window of about 3.2 to 6.2 seconds in which the sensor fish swims through the turbine of the GWVPP. The partly higher values from about 8 seconds on are caused by the wriggling (actually from the rotating movement) of the sensor fish in the catching grid below the GWVPP.
Conclusion: Both the studies with live fish and the sensor fish confirm a high degree of ecological patency of the GWVPP technology - upstream and downstream!
Additional Information about fish migration through a GWVPP you will find at ecology.