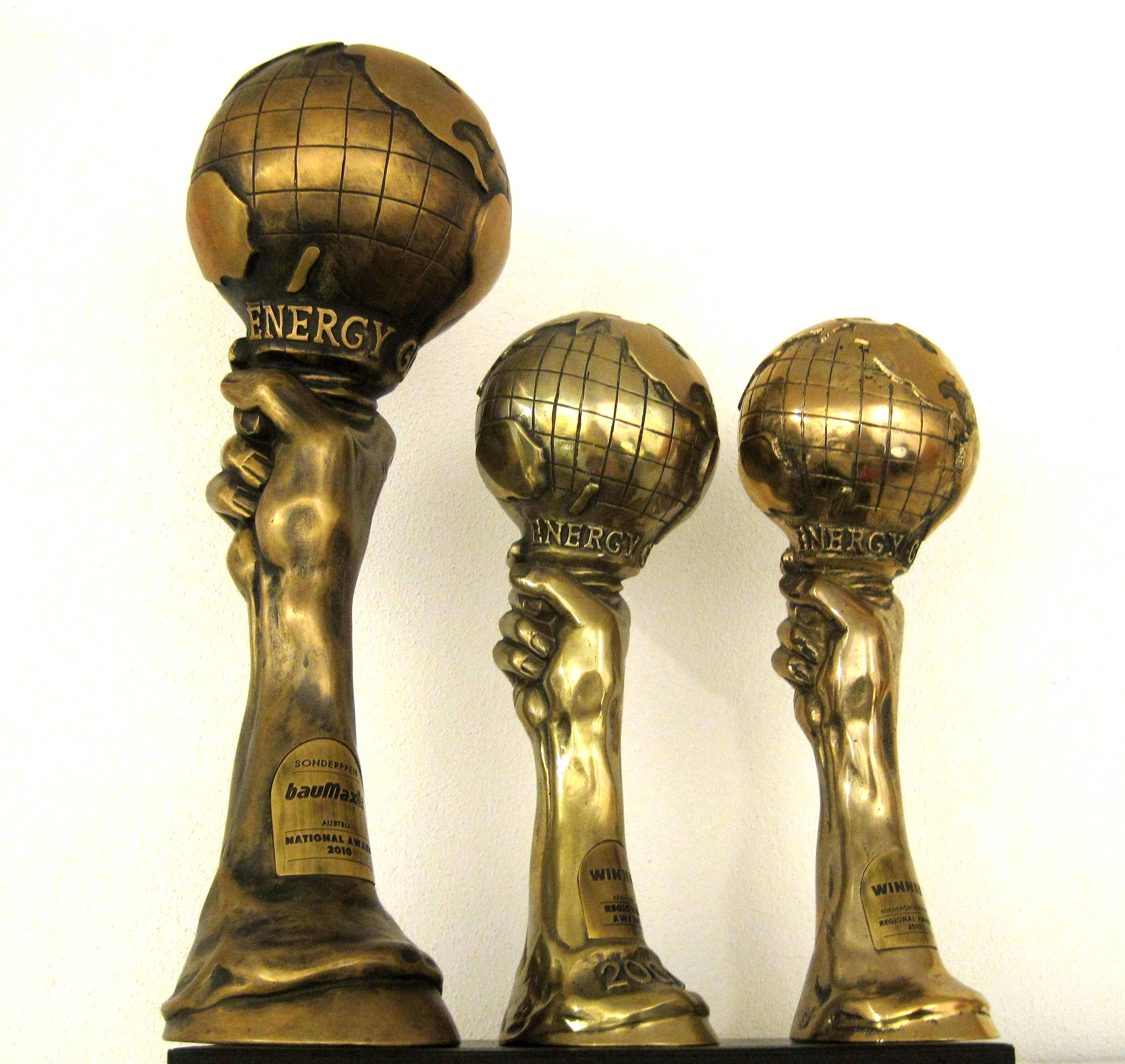 As the inventor and developer of Gravitation Water Vortex Power Plants (GWVPPs) we are honoured with national and international awards.
Winner of the contractor award "Move On NÖ Plus 2011".
Winner of the Energy Award Switzerland Watt d'Or 2011 (for our old GWVPP-turbine design).
Winner of the Special Energy Globe Award Austria 2010 for the best invention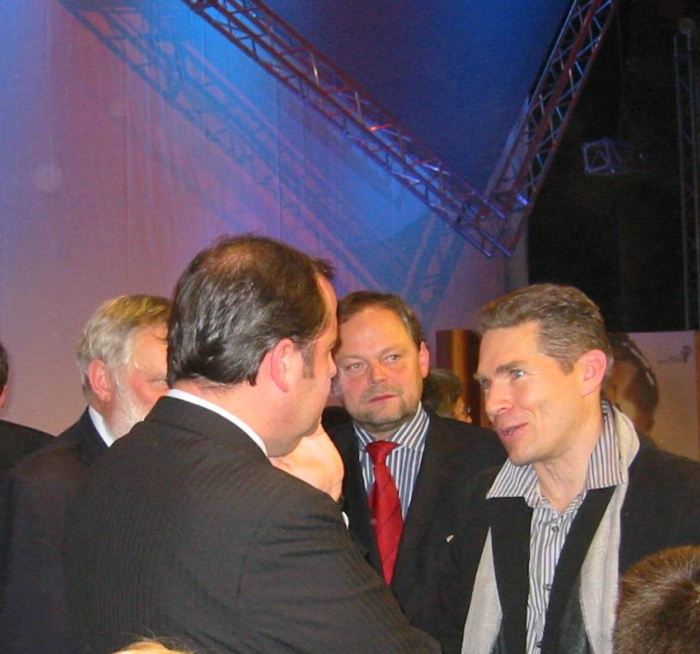 Winner of the Energy Globe Award Niederösterreich 2010.
Nomination to the Energy Globe Award Austria 2007.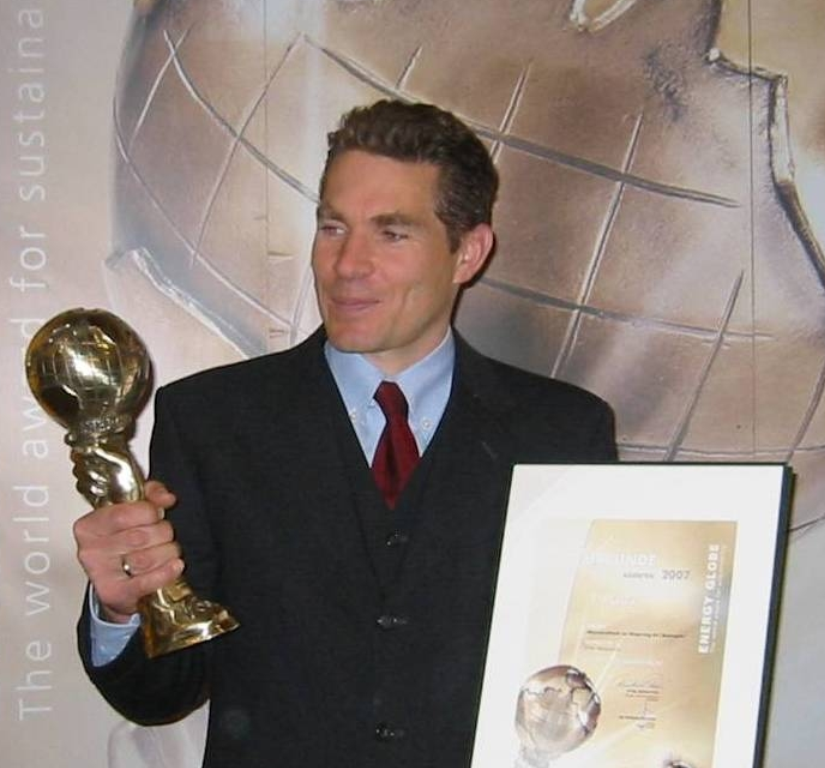 Winner of the Energy Globe Award Kärnten 2007.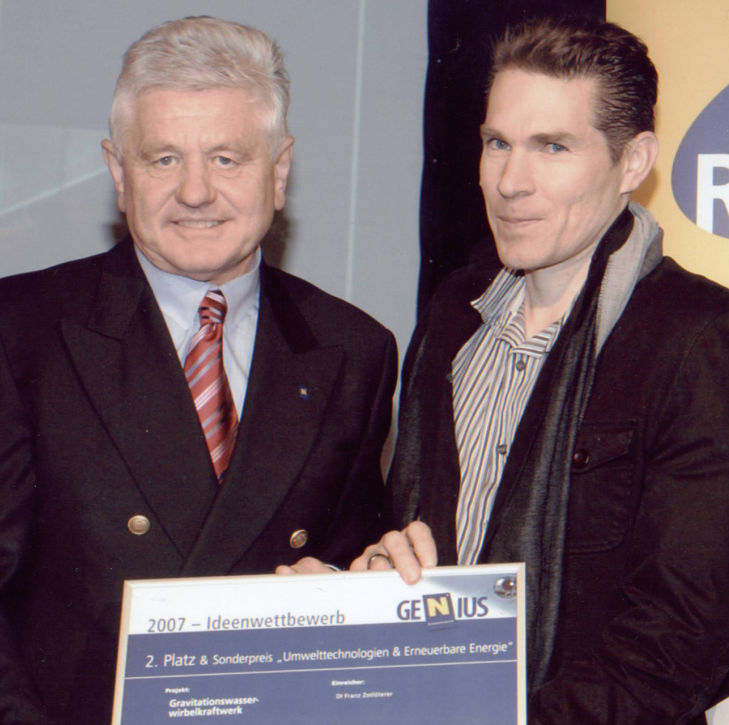 Innovation Award at the Genius Award 2007 in Wr. Neustadt in Niederösterreich and Winner of the Special Award about "Environmental Technology and Renewable Energy".
Double nominated for the AUSTRIAN NEPTUN WATER AWARD 2007 in the categories WasserSchutz and WasserWelt in March 2007.
Nominated for the AUSTRAN NEPTUN WATER AWARD 2005 in the category WasserVision in March 2005.